Portugal, Panama and Cape Verde

| | |
| --- | --- |
| UK new travel restrictions | Source: Google Images |
IDLE STARTING ONLY 432 IN A WEEK
Responsible Author: Jedi Foster P/O Rahma Sophia Rachdi | Paris, Washington DC, 01/03/2021, 21:14 Time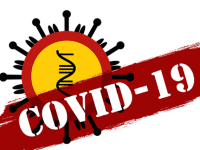 USPA NEWS -
The French government is hoping to get around 1 million people vaccinated in nursing homes during January and February, and then a further 14 million-15 million in the wider population between March and June.The Pfizer-BioNTech vaccine was approved by the French medical regulator on Thursday. France reported just 3,093 new coronavirus infections over the past 24 hours on Saturday, sharply down from the more than 20,000 cases on each of the previous two days, figures not seen since Nov. 20. But the seven-day moving average of daily new cases, which evens out reporting irregularities, is at around a one-month high. Since December 27, only 432 vaccination have been made, in a very slow motion, which made the political opposition and even the French president getting angry.
Coordinated action with the EU
Responsible Author: Jose A. Martin | Madrid, 12/27/2020, 18:56 Time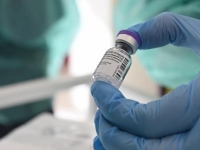 USPA NEWS -
Spain began this Sunday the vaccination against Covid-19 of up to two million elderly people housed in residences throughout the country, health workers and personnel who work with the elderly. At 9:00 a.m. this Sunday, Araceli Rosario Hidalgo, intern at the Los Olmos de Guadalajara nursing home - 41.63 miles from Madrid - since 2013 and born in 1924, was together with Mónica Tapias, born in 1972, an auxiliary nursing care technician (TCAE it's Spanish acronym) who has worked in this center for ten years, the first two people to receive the vaccine against COVID-19 in Spain.
| | |
| --- | --- |
| | Daren Frankish |
| | RAHMA-SOPHIA RACHDI |
| | Ruby BIRD |
| | Yasmina BEDDOU |
| | Aurangzeb Akbar |